Find Us On
RECOMMENDED BY THE HELSINKI BOOK
                   
WHERE TO FIND THE HELSINKI BOOK.                              JUST PRESS THE LINK
                                                       ←Parhiala Coffee Shop      
The Helsinki Book is also available at the library:
The best way to order to another country is
             ↵
DON'T MISS:
WORTH MENTIONING:



The Ministry Of Foreign affairs purchased a substantial amount of books from us , that will be shipped to Embassies around the world.

We are planning to publish a Japanese version of The Helsinki Book. If your company would like to participate in our interesting Japanese project, please feel free to contact us anytime and share any ideas you may have.                           Contact: thehelsinkibook (ätt) gmail.com
WHY YOU NEED THE HELSINKI BOOK
If you decide to visit Helsinki, this book will work as a good spark, shoving you in the right direction. The Helsinki Book is just a personal book written with heart and soul by a local guy who runs a lunch restaurant. It's a good size hard cover, coffee table book (252 pages) written in English and printed in Finland on the best quality paper.
It's the real deal.
"SO, WHAT AM I GOING TO DO IN HELSINKI?"
The Helsinki Book pretty much answers this question. The book is an entertaining, informative, fun and above all a modern way to get to know the beautiful capital city of Finland. It's a very personal view and all about the way I would like you to see my hometown.
WHAT'S IN THE BOOK? CHECK THE POWERPOINT.
the-helsinki-book-info-presentation-6
     Radio Interview Podcast 28.2.2017  .
         Radio Interview Podcast 7.2.2017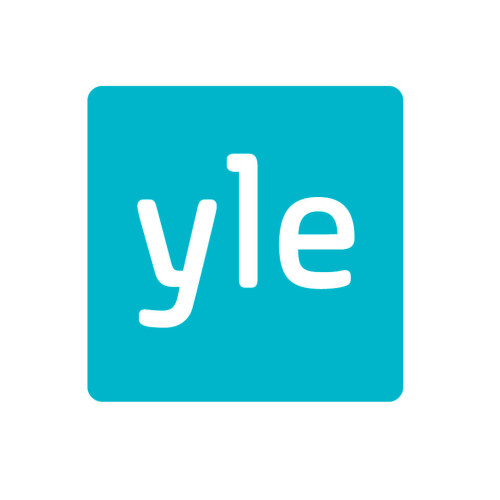 Television Interview About The Helsinki Book 9.5.2017
THE PLACES I CHOSE FOR THE BOOK
The places I chose for The Helsinki Book were simply the parts of the city that I like the most, the restaurants where I like to eat and the cafes where I like to hang out. Nothing more, nothing less. No money changed hands while picking out the spots and except for one investor who paid for printing we didn't receive any outside funding.
A FEW CELEBS ONBOARD
We also ended up with a few celebs, who wanted to say hi to the reader: A  Grammy Award winner from New York, a World Champion fighter, a couple of hard core musicians and a top notch Formula One driver.
QUOTES
"The Helsinki Book made me fall in love with Helsinki again! I found new places, new restaurants and sights  that I just have to visit. The book is also very humorous and entertaining. This is the best tourist guide available for both new and old friends of Helsinki!"
Krista Kosonen, award winning actor.
"Marc Aulén's opus is ingenius! It offers the true essence of the city in a charming and honnest manner. The Helsinki Book is so much more than a tourist guide, though. It's more of a personal journey not to be missed!"
Petri Sarvamaa, Member of the European Parliament
"If you decide to visit Helsinki, this book will work as a great guide. The Helsinki Book by Marc Aulén."
"The Helsinki Book also presents the best running routes in Helsinki!"
Helsingin Sanomat
"I very much enjoyed The Helsinki Book, which I will be recommending to all of my friends heading for Finland."
Charles C. Adams, Ambassador Of The United States Of America In Helsinki
"The Helsinki Book is written straight from the heart with its short quips, great pics and moments of tenderness. This is a love letter and a great souvenir on which to reminisce years later, when hazy memories take you back to that glorious city on the shores of the Baltic Sea."
Violetta Teetor, Helsinki This Week
"Marc Aulén's 'The Helsinki Book' is an easily accessible, beautifully illustrated introduction to a city that is constantly re-inventing itself. If you're a newcomer or wish to see your hometown in a new light, this tome will give you a good start."
Pekka Sauri, The Deputy Mayor of Helsinki
"A beautiful book with up-to-date insights and superb tips about my hometown!"
Mikko Von Hertzen, Lead singer and guitarist in The Von Hertzen Brothers band
"If you're looking for a Helsinki guidebook that differs from the rest, this is the one. The Helsinki Book has something for everyone. Not only does it cater for the traveller, it also offers good tips for locals. The book is a very personal view of Helsinki and Finland, so don't expect to read up on the most obvious tourist attractions. Now I know where to head, when I'm looking for good restaurants that I haven't visited yet."
Jaakko Blomberg, Urban Activist Of The Year 2016
"On the back cover of Marc Aulen's Helsinki Book, I would have added in bold black letters: WARNING! This is NOT a customary "must do-must see" guide/manual.To be avoided by persons allergic to cultural and culinary treasure hunting.
Then what finally IS the Helsinki Book? First and foremost it is a moving confession of love of the author to his adoptive city. At the same time it is an extraordinary collection of tips, hints and advice of the kind you get when you ask a savvy friend when first visiting his city.Marc acts through the pages of the book, not as a guide but as your friendly companion, with an holistic approach to this multi-layered and multi-faceted jewel that is Helsinki. So, dear fellow expatriates, I cannot promise that three or four years is time enough to talk the talk in this country, but I can assure you that by following Marc's advice, you will at least be able to walk the walk in the true Finnish way."
H.E Mr Dimitrios Karabalis, The Greek Ambassador of Helsinki
" The Helsinki Book is an excellent, informative portrayal of today's Helsinki."
Pertti Nyberg. MTV3 Newsroom's Book Blog
"Dear Mr Aulén. I had a lot of pleasure in reading your book on Helsinki!"
Philippe Beke, The Ambassador of Belgium in Helsinki 
"A truly interesting book which nicely brings together both large and small things as well as the obvious and the surprising. Helsinkians love their city, which clearly shows in The Helsinki Book!" 
Stuba Nikula, Cultural Director at the City Of Helsinki's Cultural Office
"Marcs tips on the sights in Helsinki are full of life and picked with heart and soul. It's easy to see that the author truly loves his hometown. Seldom have I seen a city guidebook written with so much feeling. Good job!"
Teresa Välimäki, Chef, TV personality and cookbook author
"The Helsinki Book by Marc Aulén is the best book you can ever get to ensure that your stay in Helsinki will be an excellent one…"
"…The best thing about The Helsinki Book is that it does not recapitulate the official Helsinki design city rhetoric. It has been edited with a very personal touch and with special insider's wisdom."
"…there are those unconventional guidebooks out there; edgy, straight to the point, contemporary if you like but none compares to the brilliance, humorous, and informative fun of Marc Aulén's The Helsinki Book…"
Sarah Laaru Mwaawaaru, Business Developer
"This unusually joyfull guidebook takes you to the best places in Helsinki. The pictures in the book show the reader an authentic view of the city. The Helsinki Book is the real thing and I strongly recommend it!"
Sari Helin, columnist, blogger and media entrepreneur.
"The inspiration for the cover came from The Beatles White Album. The pictures in the book are stunning and filled with life. The text in the book is quick to read with just the suitable amount of info. The graphics are modern and the book certainly doesn't lack a good portion of humour!"
Inka Järvikangas-Editor, Kontakti magazine
"Aulénin katse on samalla ulkopuolisen, mutta myös selvästi kaupunkia uteliaasti tutkineen sisäpiiriläisen, joka haluaa kertoa omasta Helsingistä sinne saapuville turisteille. Englanniksi kirjoitettu teos pyrkii poimimaan matkaoppaita henkilökohtaisemman Helsingin. Ravintolat eivät ole fine diningia vaan rosoisempia ja muilla elämyksen tasolla toimivia kohteita. Sama koskee muitakin valintoja on sitten kyse nähtävyyksistä, kahviloista, baareista, tapahtumista, musiikista, shoppailusta jne."
Eeropekka Rislakki , Viisi Tähteä Hotel and Restaurant Magazine
Marc Aulén has written a book about Helsinki that makes it unnecessary to travel to Helsinki at all. Just read the book. But in case you change your mind  and travel anyhow, welcome to the tips and recipes in The Helsinki Book. Have fun, both ways!
Jörn Donner, Author
"For once a book about Helsinki that's the real deal and which doesn't offer only sugar coated pictures of my hometown. The book also offers beautiful pictures, full of life."
"Congratulations, Marc on an excellent product! The 'Helsinki Book' is a delightful and most readable guide on Helsinki and the Finns for the first-time visitor as much as for the seasoned traveller. There is something for everyone in the diverse chapters covering a large variety of topics ranging from Finnish lifestyle and its peculiarities, gastronomy, to restaurants, cafes and festivals. Even some of Marc's mouth-watering recipes can be found at the end of the book. The typeface is large enabling easy reading, and the page layout colourful and eye catching enticing the reader to stop by. Simply select your topic or chapter and dive in! I also like the way each page has a web link to the relevant topic as contact information and not much more. Nowadays nothing else is needed. I will definitely recommend to my tour guide clients and tourism colleagues. Looking forward to a follow-up!"
Maria del Carmen Hanninen – Authorised Helsinki Tour Guide and Author of the 'Share The Moon' memoirs blog.
"Marc Aulén has recently published the book that I always wanted to write. He kindly gave his permission to copy his idea though, hahaha! The Helsinki Book is all about tips what to do when in Helsinki, awesome photos and witty notes. One could even call it "This generations travel guide!" It's like Instagram on paper."
Karri Korppi, Happy Guide Helsinki   
BOOK REVIEWS SO FAR
Pekka Sauri, Deputy Mayor of Helsinki
Inktank book review by Sarah Laaru Mwaawaaru
Letter From The Ambassador of Belgium in Helsinki
MTV3:n Uutistoimituksen Kirjablogi Lukemattomia KirjojaThe MTV3 Newsrooms Book Blog (in Finnish)
The Helsinki Book's AÄÅ design Collective
Viisi Tähteä Hotel And Restaurant Magazine (in Finnish)
Kontakti Lehti Student Magazine (in Finnish)
Kotona.fi (interview in Finnish)
NORDIC DYNAMITE?
DUDE, YOU NEED TO TRY THIS!
Everyone knows what ketchup is. Everyone knows what chili sauce is. One can maybe call them universal sauces BUT do they really go on everything as one would expect from a REAL universal sauce? Nope is the answer. The certainly don't.
I wanted to give it a shot and try inventing a real universal condiment that really goes on EVERYTHING and ended up with Nordic Dynamite after many a trial and error. Try it with chicken, vegetables, fruits, chocolate cake, fish, smoothies, berries, steak, ice cream, pork, hot chocolate, gin…The list is endless!
You'll find the recipe in The Helsinki Book!
PLEASE CONTACT US
If you would be interested in buying the translation rights for our book, please get in touch by email.
We are also offering Special Editions for any big events or conventions if your company would like to give The Helsinki Book as a beautiful, customized business or welcome gift, with your company's logo and desired opening text in the book. We can make this happen within a month!
If your company wants visibility on our website, give us a hollar!
So please get in touch with us by email  if you have something exciting and interesting you'd like to share with us! Maybe you want to purchace the book wholesale to your hotel or bookstore?
Anyway, we would be delighted to hear from you!
And who am I?
Check the Soup Guy video that was made by a Shanghai based Chinese production company (Yitiao)in 2016:
For Fun I Sing In A Rock Band.
Sopat!
A few years ago I wrote a cookbook called Sopat! (Soups!) for a large Finnish publisher. The book did pretty well and all parts concerned were happy with the outcome. It wasn't a bestseller but it was however a book that was noted in most magazines, newspapers, radio channels and even on TV.
One would think that working with a big publisher is glamorous but it really isn't. Don't get me wrong though. I was flattered to get my first book published by a big house. It was an interesting project, but I just never really understood why the system had to be so old fashioned and boxed in. To be honest, I felt misplaced. That's why I needed to make this book as an indie project. I wanted to show where you can go with an ample portion of piss and vinegar, a 'can do' attitude, a good idea and a creative, tireless crew to help you get where you need to go. It's the most difficult way to go but after it's all done, you get a much bigger buzz than if somebody else did it for you. Believe me!
When the first delivery arrived and I felt The Helsinki Book in my hand for the first time, I was so overwhelmed that I started to cry, having lived this huge project for one and a half years.
I had given birth.
HERE'S ALSO A SMALL THING I WAS ASKED TO WRITE FOR INKTANK
THE HELSINKI BOOK PROMO VIDEO
Before we published, I put together a small Youtube video to help spread the word.
THE HELSINKI BOOK TEAM
Text, photo, layout and other stuff Marc Aulén  http://marcaulen.com/en/
Photo and photo editing Jeaseong Park http://www.enlighten-image.com/
Graphic design AÄÅ Design Collective https://aaa-lot.com/
A DIGITAL VERSION OF OUR BOOK WILL BE OUT 2017
Finally I'd like to mention that we'll also publish a digital version in 2017 of The Helsinki Book on Kindle.
Cheers!
Marc Aulén
The Helsinki Book
ISBN 9789526849904 (Publisher Nollasta Oy)
Marc Aulén The Helsinki Book website.